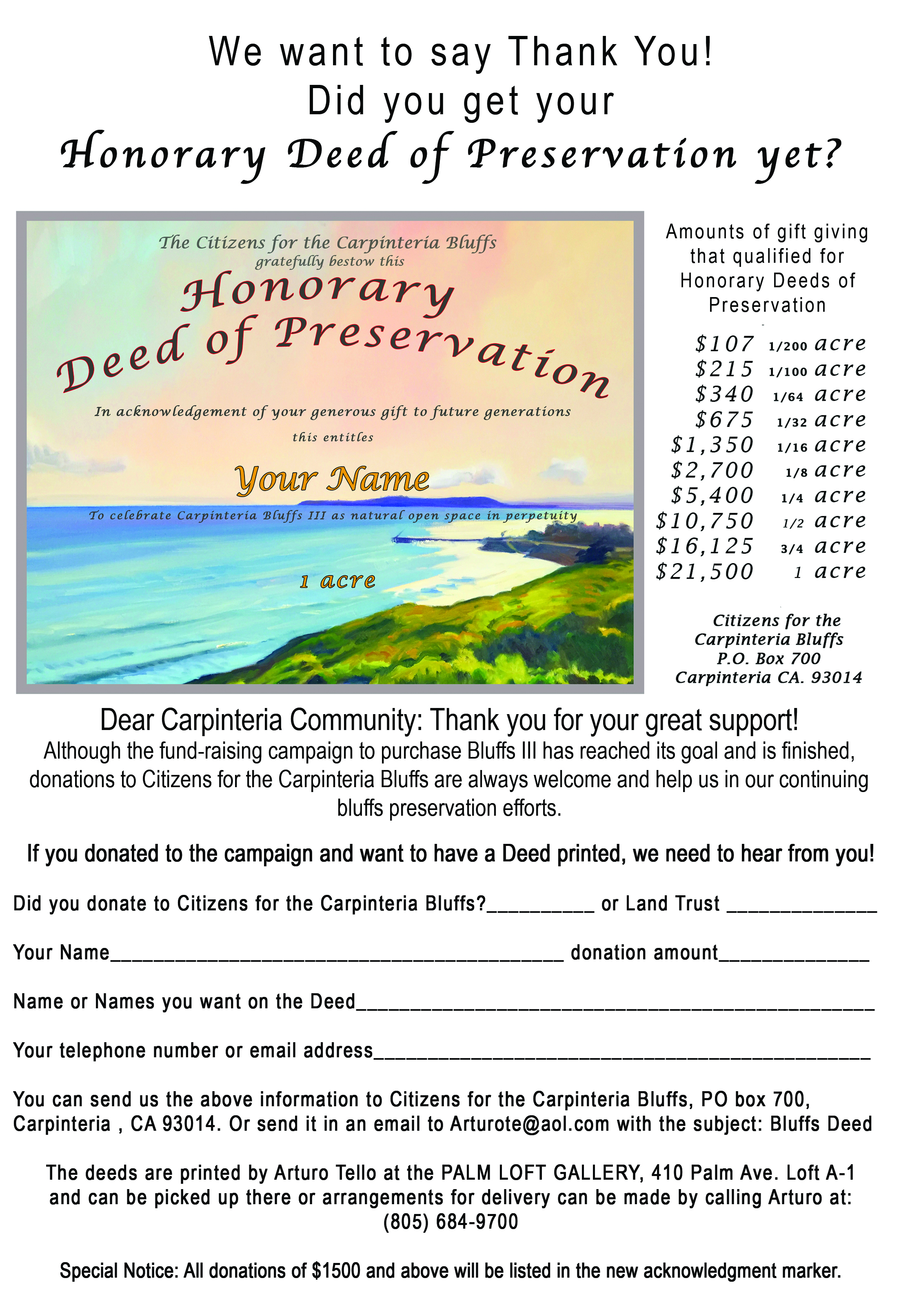 Certificates are not mailed. Please plan to pick up your certificate at Palm Loft Gallery, 410 Palm Ave, Carpinteria, CA 93013.
For questions about the certificates, call Arturo (805) 684-9700
Citizens for the Carpinteria Bluffs Mission Statement
The goal of the Citizens for the Carpinteria Bluffs is to preserve forever the Carpinteria Bluffs as open space.
We use educational and promotional activities to raise public knowledge and appreciation of the Bluffs and its natural features. We aim to ensure that the Bluffs remain an area for active and passive recreation.
As Citizens for the Carpinteria Bluffs, we assert that the Bluffs property is a symbol larger than itself, a legacy we should bestow to future generations, and a treasure crucial to the quality of the coastline that is worth preserving for all.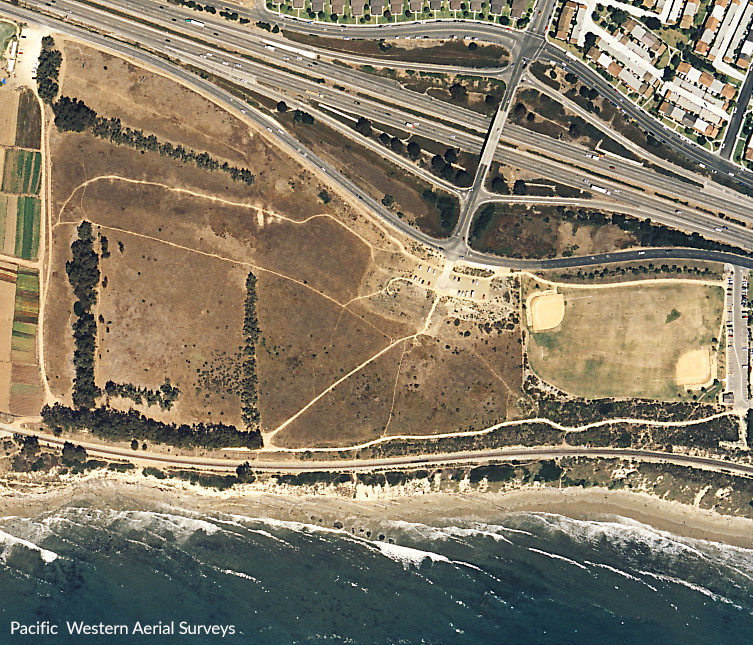 Latest Carpinteria Bluffs News
Citizens for the Carpinteria Bluffs Oak Group Benefit Oak Group Benefit for Carpinteria Bluffs Circling back to their original benefit shows decades ago, The Oak Group once again supports The…
Citizens for the Carpinteria Bluffs held its eighteenth annual Sunrise Ceremony on Sunday, March 20, 2016 at 7 AM at the Mishopshno Meadow of the Carpinteria Bluffs. In partnership with…
The natural assets of the Carpinteria Bluffs make the Nature Preserve an amazing outdoor classroom that hundreds of students experience each year, from pre-school age on up to folks in…